Call Out for non-professional performers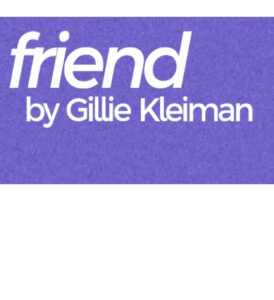 Are you Up for a new challenge? Love dancing but don't do it as a job? Would you like to make a performance in your home, for your friends? If you've answered yes, please read on!
Choreographer Gillie Kleiman is looking for 5 people who are not professional performers to do a dance performance in their own homes. friend is a dance performance performed by an adult in their home to an audience of their friends. The adult performer cannot be a professional performer, and in fact they might never have performed before.
Performers will learn and develop a solo dance by working through packs of posted materials as well as online conversations with Gillie, her colleagues, and the other performers. Each version of friend will be the same as the others at the same time as being specific to the performer.
They will all be performed in March (potentially Sat 2 March if that date works for participants). The work will be developed throughout January and February 2024, flexibly according to performers' needs and their wider circumstances. Over 7 weeks performers will receive workshop activities to do at home, join Zoom meetings with Gillie and the other performers, present a performance in their own home, and take part in some other conversations to make the project possible.
Gillie has done this project before, it's fun and rewarding, but Gillie's work always involves trying out new things, so the performers should be up for a challenge and curious about contributing their ideas. Previous performers have said things like: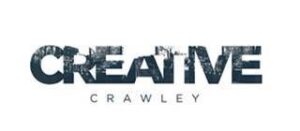 "It was a liberating experience, scary and wonderful, and I am so proud of myself for doing it!  It's opened me up again to
being creative and gave me a boost mentally as well as being more sociable and bringing my friends together."
" The way I think about what a performer and an audience is has shifted, and about who is both of those entities. I appreciate and feel like I have more of an understanding of and connection with contemporary dance."
The Requirements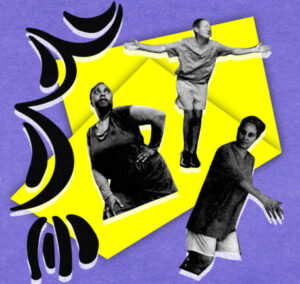 All performers must be over 18
You must not consider yourself a professional performer.
You must live and plan to do the performance in Crawley.
You will also need to have in your home, or to be able to
acquire (with support as necessary):
– A device capable of making and receiving video calls
– An internet connection
– A space in which you can work privately (enough room to get a yoga mat down comfortably)
– A way to record yourself on video
– A way to organise notes and be able to share them with Gillie in an agreed way
– The space to host at least five friends in your home where they can watch you do the performance
– The means to receive and send post
– A device to play recorded music
They will provide a stipend* for each performer, which is £500.
If you would like to take part but are in a situation where you are unable to receive the payment (such as migration status or effect on benefits) then they can discuss alternatives that might make it work for you. There are also additional funds for access requirements, which might include some of the things above.
*A stipend is a fixed amount of money that is provided to cover your living costs and the basic expenses associated with study or work. It should not be confused with a salary, as a stipend is received in specific circumstances. This particular  circumstance is to cover your time to enable you to be part of Gillie Kleimans' friend
How to apply
To apply, please complete this form, which will ask you to submit:
An introduction to yourself, including your name, pronouns, and anything else you think we need to know about you (so that, if selected, they can organise well to welcome you to the project). This can include access requirements but is not required as they will ask the people selected what they need later.
Postcode and Crawley neighbourhood in which you live (where you'll perform)
A description of your interest in the project (why you would like to do it, any other experience you have of dancing, performing or artmaking)
For the last question, you can either write around 200 words or send a video or voice note of around 2 minutes. You can write or say a lot less if that's enough for you, and, if it's better for you, you can write or say more – this is just a guide.
This is a chance for you to have a think about and express why you'd like to be involved. Here's a short film from Louise (Creative Crawley) and Gillie, telling you about the project.
Please send your video to hello@creativecrawley.com or via WhatsApp to 07951 122157
If you'd like to write your answers please complete the form here. After submitting your application you will be directed to a monitoring form which will gather demographic data anonymously which enables them to prove to the funders that they are reaching the target audiences or for them to take note of the people they are not reaching.
Creative Crawley is administrating this process and will hold your data in accordance to their Privacy Policy. Your data will be shared with the choreographer and producer of this project and partner organisations but not shared with any other third  parties.
Deadline:9am, Tuesday 7th November
You will be notified if you have a place on the project by 17th November. There will be a group introduction meeting online w/c 27th November 2023. Process begins w/c 15th January 2024 in consultation with the performers.
If you require this information in an alternative format please email hello@creativecrawley.com or call 07951 122157.
The performances will take place in your home w/c 26th February (potentially on Sat 2nd March, in discussion with the performers).