Volunteer to Steward Journey for 'Aura'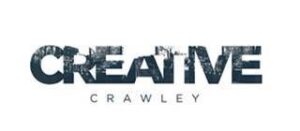 Aura' is a 5m high puppet, to be visiting a number of destinations around Crawley from 11th – 14th August 2022.
Creative Crawley would like to welcome her to Crawley with artworks, music, and spoken word when she arrives. They invite you to be a part of this exciting event. They're looking
for people and organisations to get involved by becoming Guardians of the puppet.
They need a team of up to 40 people to help guide her around and steward her journey around the town on the weekend of Saturday 13th and Sunday 14th August.
Become part of the team that will bring the puppet to Crawley.
You will need to be available for at least one day of the weekend (Sat 13th and Sun 14th August) plus the evening of Weds 10th August for a rehearsal before her arrival,  venue and exact times to be confirmed.
To register your interest by 30th July by emailing hello@creativecrawley.com.
Read more here – https://www.creativecrawley.com/get_involved/5-metre-high-puppet-visitor-guardians/