Volunteer: Doorstep Support & Deliveries
Recruiting Organisation: Age UK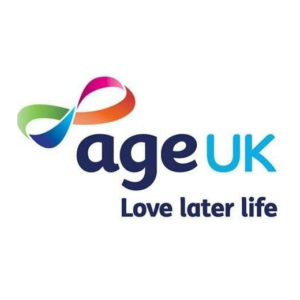 Working hours: flexible – usually 2-3hrs once a week between 10am – 4pm
Location: Bognor Regis, Southwick, Shoreham, Fishersgate and Burgess Hill
The service
Collect food and other items from local pick-up points including Age UK activity centres
Deliver items to the door as required
Where possible have an approx. 10 min chat to check the wellbeing of recipients and notify co-ordinator of any concerns
Help promote the organisation and its services to clients and potential clients so they can get the help they need
Raise any wellbeing concerns or other issues with the volunteer co-ordinator
Use simple apps or other IT to keep in contact with the organisation
Assist with the development and improvement of the delivery network for the organisation.
From time to time support fundraising efforts by delivering items such as season hampers to the charity's supporters and/or clients.
Only undertake doorstep support and delivery – do not enter homes and take on any extra duties i.e DIY.  In some cases where there are multi-floor flats, volunteers can take the delivery to the relevant level. If the client needs help, make your coordinator aware of the help that is needed.
Role requirements
Excellent communication skills and the ability to relate to people from a variety of different backgrounds
The ability to carry shopping and food parcels safely
Flexibility with a team approach
Preferably the ability to drive, although volunteers who cycle or are happy delivering on foot are welcome in urban areas
A genuine interest in people and empathy with older people
Ideally, although not essential, previous experience of working with people in a supportive/caring capacity
A basic understanding of, and a willingness to learn about, keeping yourself and others safe while performing the role.
Correct vehicle insurance is needed. Please check with your provider before commencing deliveries.
DBS check will be needed
How will you be supported
You will be given both AgeUK West Sussex, Brighton & Hove volunteer induction and role training to carry out your role effectively and be able to enjoy doing so with confidence.
What will you get out of volunteering for Age UK West Sussex, Brighton & Hove
The opportunity to be involved with projects where your own ideas and input will be valued.
The chance to make a contribution to Age UK West Sussex, Brighton & Hove's work.
Access to organisational resources
Free Training Travel Expenses
Professional Reference provided
The Organisation's Expectations of the Volunteer
To understand and promote the organisation's policies and abide by its guidelines
To be responsible, reliable and safety conscious
To work within the service parameters
To be open and honest about any work issues or problems
Have a genuine interest in the needs of older people
To attend team meetings when needed
To take initiative in encouraging suggestions, ideas and changes for the improvement of the service
To keep informed of other functions and activities at Age UK West Sussex, Brighton & Hove
To work professionally with fellow volunteers and members of staff in other organisations.
Participate in training, supervision and support sessions as required