Creative Callout for a giant blanket for 'Aura'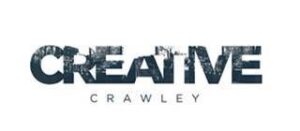 Aura is a 5 metre high puppet who is visiting Crawley in August as part of her odyssey in the UK. Crawley will welcome her with open arms, sharing stories, music, dance and art with her as she travels around Crawley from 11 – 14 August 2022. Creative Crawley is celebrating the welcoming and diverse nature of Crawley and it's residents and the 75th anniversary of the new town with this new art project.
They're looking for people in Crawley to get involved by producing textile squares at home that will form part of a giant blanket to offer the puppet warmth when she arrives.
These squares will be assembled into the blanket at a series of sewing bees in July/August. The pieces will be 30cm squares plus a 5cm border for attaching to main blanket. They need to make (and then sew together) around 250 squares to make a blanket big enough for Aura to snuggle under. It will be presented to her at County Mall on Sat 13th August.
They will provide the calico, you provide the design and then with help, they'll sew them into one giant blanket.
They also invite you to take part in one of the sewing bees to help make the completed squares into a patchwork blanket – dates and venues to be confirmed.
Timescale for the project:
In early July calico squares are delivered/collected.
By 30th July squares are made and finished ones are delivered/collected.
Early August squares are sewn together.
To register your interest email hello@creativecrawley.com.
For more details – https://www.creativecrawley.com/get_involved/5-metre-high-puppet-visitor-giant-blanket/