Opportunities for community and voluntary sector workers and volunteers to get formal recognition
Passionate about health, wellbeing and empowering people and communities?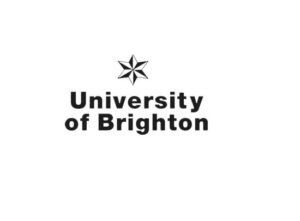 Why not join a post-graduate course in Health Promotion at the University of Brighton?

Are you:
interested in developing your career in health improvement?
looking to deepen or widen your knowledge and experience of public health practice?
working in a role with a health promotion wellbeing or welfare component?
Then consider studying for a Post graduate certificate, diploma or MSc Health Promotion.
Health Promotion is about the practical public-facing side of public health, working with communities and individuals to empower, equip, organise and advocate for better health and wellbeing for all.
Many people working or volunteering in the community sector have been delivering health promotion for years, but perhaps not called it that.  Studying will give you formal recognition for what you do. Come and join the inspiring, supportive, diverse and multicultural study environment.
The course is modular so you can go at your own pace and choose modules which match your areas of interest, with options to study MSc Health Promotion & Management, or MSc HP & Education.  Teaching days are scheduled well in advance so you can manage your time around other commitments.
Previous students have valued the opportunity to examine the theory and evidence behind the projects they have been working on, deepen their knowledge of a specialist public health field, or expand their skills as public health practitioners. (The course is aligned with the United Kingdom Public Health Register (UKPHR) practitioner competencies and can form part of the portfolio application process for practitioner/specialist registration.)
Applications accepted until last week of September for study start Oct 3rd, 2022.
Full-time and part-time routes of study.
The course is eligible for postgraduate loans.
Opportunities throughout the year to take a single 'taster' module to try out studying with us.
If you are curious about the course, modules or study arrangements please get in touch.
Sarah Kehoe & Carol Williams (course team)
Sarah Kehoe S.Kehoe@brighton.ac.uk                    Carol Williams C.Williams2@brighton.ac.uk