New FREE Online Course: Raising Awareness of Ethnically Diverse Carers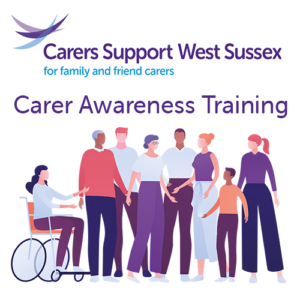 Carers Support West Sussex are pleased to announce the launch of a new co-designed course with carers aimed at providing valuable insights and foster a greater understanding of the experiences and needs of carers from diverse ethnic backgrounds. Created as part of the Making Carers Count project, this FREE course is now open for registration to all professionals and voluntary sector partners across Sussex.
For more information and to register your place, please visit the registration page (training is aimed at professionals working with unpaid carers rather than carers themselves).
Course Details:
Title: Raising Awareness of Ethnically Diverse Carers
Duration: 60-90 Minutes
Format: Online, self-paced
Access: Available anytime, anywhere
Training for: Professionals working in Sussex in both clinical or non-clinical roles and voluntary sector partners, including smaller community organisations/groups.