New free masterclass for mental health charities!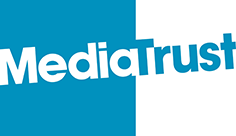 As part of Headlining Mental Health programme, Media Trust have teamed up with MediaCom to offer mental health and wellbeing organisations a free one-hour masterclass on how to communicate effectively with stakeholders and peers through storytelling.
Date & Time: Thursday 30 June between 10:30 – 12:00,
Understanding Storytelling masterclass will cover:
How to simply work out what you want to say
The structure of a great story
The secrets of clarity and editing 
The importance of knowing and writing for your audience 
Storytelling tactics to make your stories memorable
You'll also have the opportunity to join for an optional introduction to the free Headlining Mental Health Communications Strategy course taking place this autumn.
To join, book here: https://mediatrust.org/events/headlining-mental-health-understanding-storytelling/