Headlining Mental Health – Free Course from MediaTrust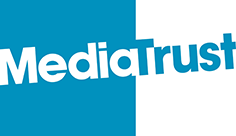 Want to jump start your communications strategy and strengthen your strategic communications? Media Trust's Headlining Mental Health Programme can support you!
Open to 30 mental health organisations, this new free online course will support you to design, implement, and measure the impact of your communications strategy, so you can increase your visibility and reach, challenge stigma and get your voice heard. Kicking off in September, the two-month course will include:
💻 Three live online training workshops
🤝 Three live online support clinics
🗣️ Peer networking
⚡ A bonus masterclass from Creative Agency Few and Far on how to optimise your website for free
It's a weekly online commitment from September to October, and you can choose to learn on a Tuesday or Thursday morning.

Closing date:  Friday 15 July at 11.59pm.