Free Discovery College courses – Summer Term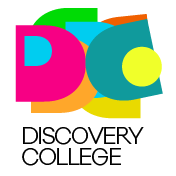 As part of the Sussex Partnership Foundation NHS Trust,  Sussex Discovery College offer a wide range of supportive, fun and creative free courses for children and young people.  Courses are co-produced with subject specialist, clinicians and peer mentors.  Anyone can self-refer and access a Discovery College course whether they have a formally diagnosed mental health condition or not. They aim to create a safe space where everyone is accepted, without judgement, where ever they are on their journey.
They have just started summer term and are welcoming new students this week and in the coming weeks.  If you know of anyone who you think could be interested in attending a course, please do forward this information on to them!
They still have spaces available on the following courses:
Photography– delivered online and in person in Eastbourne Started 27 April
Nature space– cooking, craft, and growing outdoors in Lewes Starts 3 May
Music Speaks– creating original and cover music together in a group in St. Leonards Started 28 April
Baking– cooking together online once a month Starts 27 May
Download– Discussion and games weekly online and one in person session a month in Eastbourne
Social Media- An opportunity to learn how to share your important messages through graphics and film. Coming soon!
Course list: Courses you can join — Discovery College, Sussex (sussexdiscoverycollege.org.uk
You can read their First Newsletter here to know about the courses they offer and activities they do – 2022 April – Discovery College Newsletter. You can contact them to subscribe to the newsletter too.