Find Your Future: by Rivers LPC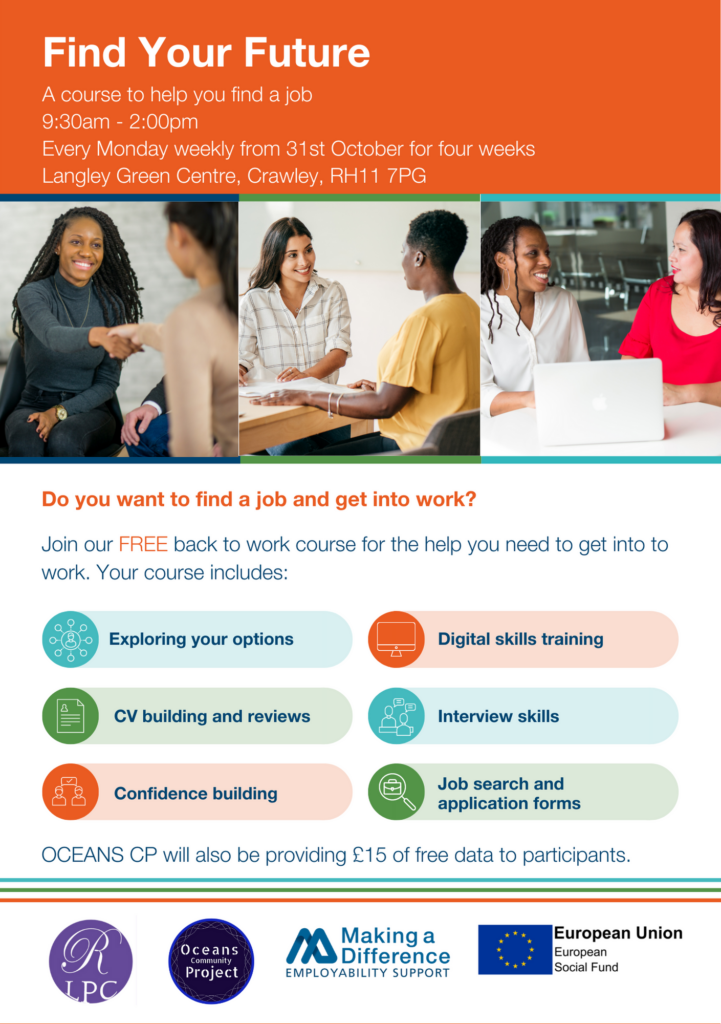 Rivers LPC alongwith Making a Difference can help you get to where you want to be: working and earning
This specially designed course offers you the chance to experience the support you need to achieve your back to work goals.
During the course, you will receive up-to-date Digital Skills training that could help you into a career you want.
They will also work with you to explore your work or training options and help you create a winning CV. After your CV is created, they will provide workshops on job searching and application forms, then get you interview ready with the last session to help those interview nerves.
They have a flexible fund available that may be able to help cover the costs associated with job searching, such as travel, clothing and childcare while attending the course.
Reserve your free place on Eventbrite here – https://www.eventbrite.co.uk/e/find-your-future-a-free-event-to-help-you-find-a-job-tickets-418845808087?aff=ebdsoporgprofile
OR
Contact below –
twoodford@educationdevelopmenttrust.com
OR Call at – 01329 559177 / 07539 995328