Concordia awarded National Citizen Service grant for local young people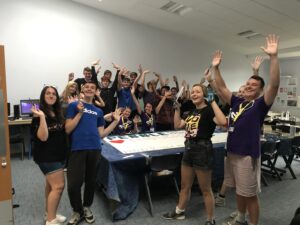 Concordia, a Sussex-based charity, has started a new community experience programme funded by the National Citizen Service (NCS) that will engage more than 1,500 young people across Sussex and Brighton & Hove until March 2025.
The grant is part of a significant £20m funding package that the NCS Trust has awarded to organisations across England for the delivery of community-based experiences at a grassroots level.
Concordia will provide opportunities for young people aged 16 and 17 in Sussex to engage in local activities that foster skills development, deepen their understanding of the local community and empower them to contribute positively to its improvement. The grants will also support organisations that cater to specific groups of young people who may not have previously participated in NCS initiatives. In collaboration with the National Youth Agency and StreetGames, NCS assessed over 400 applications and
selected Concordia to receive funding for delivery in Sussex.
Concordia Youth Action is a free programme which includes an activity day, skill sessions and a youth-led social action project. It provides young people with a unique experience to thrive by developing valuable life skills, supporting independence and to connect to their local community creating change for a cause they support.
Over the past decade, more than 800,000 young people have benefited from an NCS experience, dedicating over 18 million hours to community based social action, while gaining invaluable life experiences.
The programme is open for registration with a limited places available. To find out more and sign up for the programme, visit www.concordia.org.uk, or contact Concordia on 01273 422293.