Volunteer to help you this summer – Concordia NCS and CYA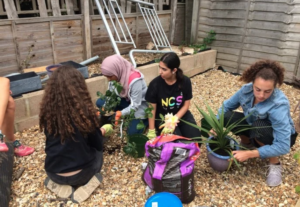 Concordia volunteer groups available to help local organisation in Crawley during the summer months.
Would your organisation be interested in having a group of 16/17 year olds to help with any sort of volunteer tasks you might need this summer?
We could arrange one of our NCS groups of up to 16 young people and 2 adults to volunteer for you in July and August during the following weeks:
Week commencing 19/07/21
Week commencing 02/08/21
Week commencing 09/08/21
We would ideally need partners that could offer 5 days of volunteering per group, Monday to Friday, for 4-6 hours per day, however please contact us even if you could have a group for fewer days.
If you are not available on the dates above, or if you would benefit from one of our groups coming to help for shorter sessions, with our CYA programme we could send you smaller groups for one (or more if you need) 3-hour sessions between beginning of June and end of August 2021 (mostly in the afternoon during weekdays or anytime during the day during school breaks).
About Concordia
Concordia is a charity working with groups of young people in Sussex, keeping them engaged with the local community and providing them opportunities to grow their skills and self-confidence.
Following the guidelines of the National Youth Agency, they are currently planning for our groups of young people to do volunteering during the months of June, July and August 2021.
The aim is to improve the wellbeing of these young people and, at the same time, we want to keep our commitment to support local organisations and give a contribution to our local communities in Sussex.
Contacts:
If you would like to know more about these opportunities and how to join in, please contact Francesco Bonini on Francesco.bonini@concordia.org.uk or call 07918 082090 as soon as possible.
More Information:
Concordia Youth Action Programme (CYA)