Sussex Health and Care Mental Health Collaborative – funding opportunity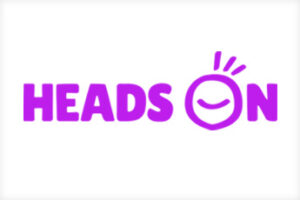 The Sussex Health and Care (SHC) Mental Health Collaborative have made available a total of £600,000 to fund projects, delivered by VCSE organisations, that address the recommendations of the national Suicide Prevention strategy and support the transformation of community mental health services for adults in Sussex. The funding round is being managed by Heads On, working on behalf of the SHC Mental Health Collaborative.
This £600,000 is in response to national recognition of the need to further invest in and develop the VCSE sector in support of healthcare, supporting both mental health service delivery and growth during the period 2022-25. There will be a particular focus on prevention, developing resilience with people and communities and reducing health inequalities; aligned with Heads On strategy to address health inequalities across the region with a particular focus on the inequalities faced by people with mental health problems, learning disabilities or neurodivergent conditions.
This call for applications provides funding opportunities for the VCSE to deliver both pilot work and build on existing successes, and also see unique infrastructure development support for organisations including focus on those led by minority ethnic communities.
As an NHS charity, Heads On fundraises for and delivers projects that will enhance NHS services and runs a range of grant making programmes within the NHS and voluntary sector.
This funding is split between three funding programmes: Innovate, Build, and Grow. The current call for applications is only for the Innovate and Build funding programmes, the Grow funding programme will launch at a later date.
This guidance document sets out the funding available, eligibility criteria and assessment process. Please read them carefully before applying.
Please send your completed application form (available to download here) and any questions to GrantsHeadsOn@sussexpartnership.nhs.uk.
Deadline for submission of your application: 31st August 2022 5pm.
Successful projects will commence October 2022.
Guidance: funding available, eligibility criteria and assessment process
For any queries, please email: GrantsHeadsOn@sussexpartnership.nhs.uk