Sussex Community Foundation Winter Support and Recovery Fund
The Winter Support and Recovery Fund is a source of funding for East and West Sussex in response to the needs and impact on the voluntary sector in responding to the Covid-19 pandemic. A total of £720,000 is being made available from partners at East and West Sussex County Councils and the Sussex Health and Care Partnership Mental Health Program.
This funding offers support across three identified themes: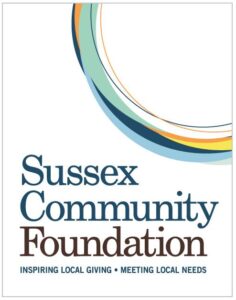 Mental health and Well-being Support
Reconnecting People and Communities
Reducing Health Inequalities
This funding is particularly aimed at supporting people who experience social, economic and health inequalities. This includes (but is not limited to) people with a protected characteristic defined under the Equalities Act of 2010, people who are homeless or insecurely housed and people on low incomes and/or living in areas of high deprivation and poor health outcomes.
Grants of up to £10,000 are available to not-for-profit organisations delivering projects and services under the themes listed above. Applications can be made in addition to grants secured through the Sussex Crisis Fund providing new applications are for the expansion of services or delivery of new services and where previous grants have been fully allocated. First-time applicants are also welcomed.  Groups may apply to this fund as well as to the standard grants round (which next closes on 7th January 2022).
Whilst this funding is aimed at smaller organisations operating across Sussex, they are allowing applications from voluntary groups and charities with an annual income from last year of up to £2 million, providing they can demonstrate a strong presence within Sussex and the local area in which they are working.
Read the full fund criteria  here.
For more details including full criteria, together with service areas/project examples and ideas, please visit website at https://sussexgiving.org.uk/named_funds_posts/winter-support-and-recovery-fund/
Please note: for organisations working in Brighton and Hove under the mental health and well-being theme, funding is available through Brighton and Hove City Council. Further details at  https://www.brighton-hove.gov.uk/content/life-events-and-communities/community-and-voluntary-sector-support/grants-community-and
Applications should be submitted using the bespoke online application, which can be accessed via the link below. These will be assessed on a rolling deadline basis, with decisions expected within three-four weeks of submission.
Apply via the application form here.
Note: applications can be submitted on a rolling basis in East and West Sussex. There is a deadline date for submitting applications covering Brighton and Hove (see the above links for further information).