Prevista Free Training Courses – New Centre in Crawley
Prevista will be running 2 projects in the South East.  They have opened a training Centre in Manor Royal and offer free training course for all ages 16 plus and also Traineeships for 16-24 year olds. The projects are: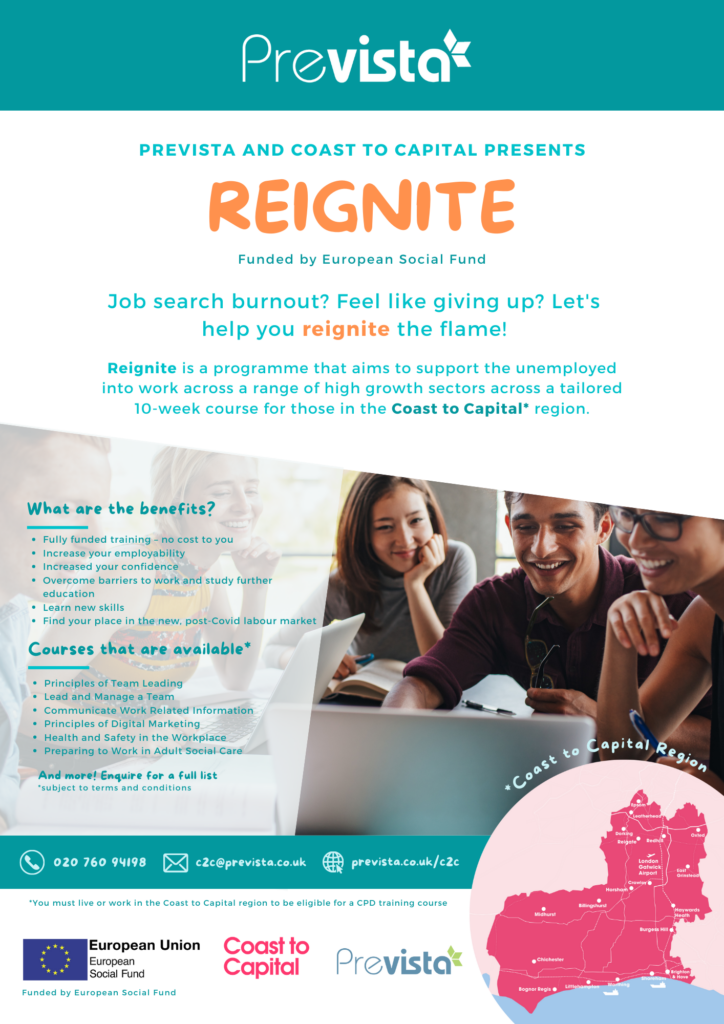 Reignite:

Helping those unemployed to gain skills and knowledge to enable them to build themselves to get into work. They will work with them to get CVs completed, interview training, and look at jobs with them.  They work with several businesses and will work to help those who are in the community that can gains skills, knowledge and experience to progress.
Future360

: This is looking at those in the workplace and providing them with courses to help them progress in their work place and to even give them a qualification that is in the sector they are already in and have no qualification.
They would like the local community benefit from the courses, that will upskill them and help them gain employment, promotion or even a Traineeship.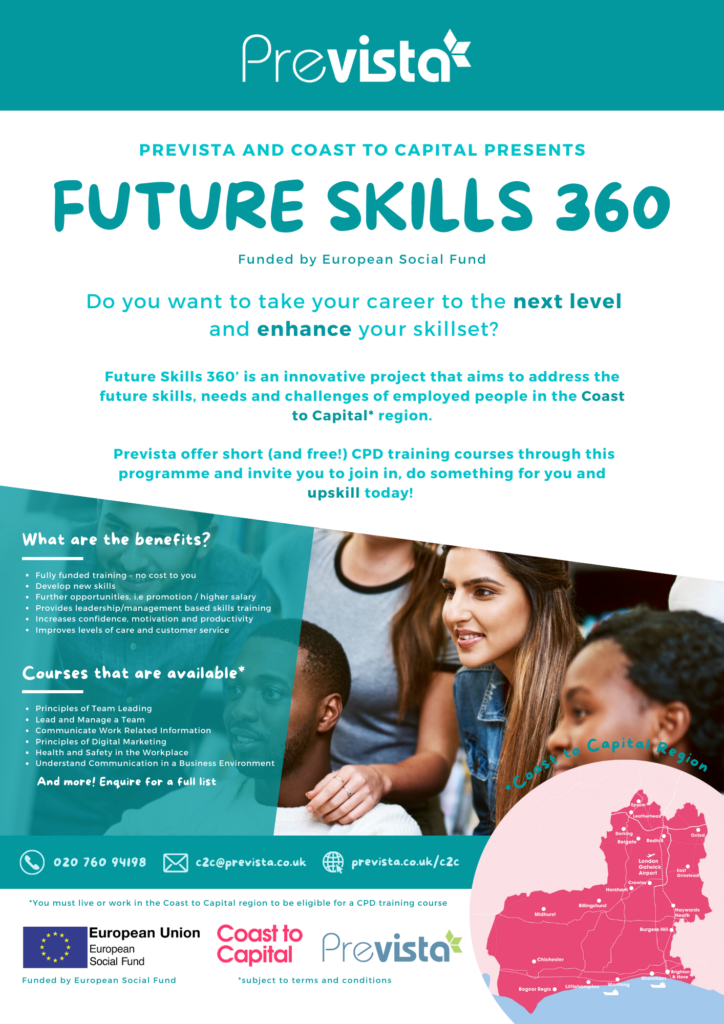 PreVista is holding Coffee Mornings every Thursday from 10.30 am to 1 pm.
Read more here –