New community grants available from Crawley Borough Council– apply online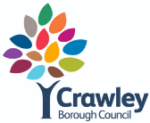 Voluntary and community organisations working in Crawley can now apply for new strategic grants from Crawley Borough Council. This funding programme aims to support local voluntary and community groups with grants of £5,000 or more, if they meet the council's priorities for funding and apply successfully.
The council awards one-off and regular grants of up to three years to organisations for new or existing activity that will benefit the people of Crawley and demonstrate their service's outcomes. Proposals selected for funding will be able to provide a local project or service supported by the council from April 2023.
Not-for-profit organisations interested in applying for a grant should contact Craig Downs, Funding and Commissioning Officer, on 01293 438763 or email community.grants@crawley.gov.uk to discuss your proposal.
The online form will check your eligibility for a grant and guide you through the application process. Strategic grants awarded will be announced in March 2023.
Visit grants and funding support pages for more information on how to apply for funding.
Closing Date: Friday 2 December.