Mentoring for Inclusion Training Programme
The Sussex Coaching network is pleased to announce that the application window for its new 'Mentoring for Inclusion Training Programme' is now open. Consisting of three half day virtual workshops, this Mentoring Training programme will commence on
Time Period: 12 July until mid-October 2023.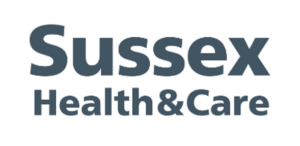 This fully funded training initiative is delivered by Werkin who have an excellent track record in delivering Mentoring Training (Traditional/Reciprocal and Reverse Mentoring). The aim is to train a diverse cohort of Sussex Health and Care system colleagues who will have the opportunity to become qualified mentors and, over time, develop a Mentoring Community of Practice to support our mentors and staff. The trained mentors who complete this programme will be ambassadors for the development of this system-wide community, which will be modelled on a platform already in place in Kent & Medway and supported by Werkin.
This is an opportunity to develop inclusive and compassionate leadership behaviours that will champion positive action mentoring for under-represented groups within Sussex partnership organisations.
Who is it for?
This Sussex Mentoring for Inclusion Training Programme responds to one of key deliverables to promote an inclusive culture by developing an equalities, diversity and inclusion (EDI) strategy to improve equality across all protected characteristics and staff groups in the NHS, with clear actions for systems and employers.
as well as to
Support organisations to deliver targeted actions based on their workforce race equalities standards (WRES) and Workforce Disability Equality Standard (WDES) findings which identified substantial inequalities within the NHS workforce for ethnic minority group staff, including:
a greater likelihood of experiencing harassment, bullying or abuse
a poorer experience in accessing training and development opportunities
unequal career progression
The programme is therefore aimed at ethnically diverse staff or those from under-represented groups who work in any community, voluntary, social, health and operational setting under the Sussex footprint. There is no minimum grade or band level, but applications will be reviewed to ensure selected colleagues meet the following criteria:
colleagues with rich and diverse life experiences who feel they could make a positive impact and support others from under-represented backgrounds in their career and personal development journey,
impactful and influential leaders from an under-represented background who have a passion for developing growth in others.
Criteria
You must be available to attend all three virtual workshops on the dates listed below, there will not be any other dates offered:
Workshop 1: Wednesday 12 July, 09:30-13:30 (virtual)
Workshop 2: Tuesday 12 September, 09:30-13:30 (virtual)
Workshop 3: Tuesday 10 October, 09:30-13:30 (virtual)
A face-to-face meeting will also be arranged at the end of the programme, in the Hove or Lewes area, to connect, celebrate and issue certificates, date to be confirmed, likely to be early November.
You need to commit to mentoring colleagues from diverse backgrounds as part of an ongoing Mentoring programme in Sussex to support this work, for a few hours each month.
You will need to have the capacity and autonomy to champion system-wide mentoring, attend network meetings and be a visible advocate.
Outcomes
Participants will:
develop mentoring skills and a deepened understanding of the role of a Mentor
understand the various different mentoring models available and learn the tools and techniques required to be able to mentor
gain the confidence be able to mentor on a range of challenges to staff from diverse and inclusive backgrounds working at different levels in Health and Care.
develop vital skills for supporting the personal development and growth of others
grow connections and wider networks with colleagues from other parts of the health and care system
develop their own leadership behaviours and skills to support their own career development
be able to identify any further development areas for continued practice
increase their self-confidence and impact in everyday roles and situations
Increase their visibility in the Sussex system and champion the value and importance of each of us investing in our own self-development
understand and articulate the benefits of mentoring and be able to effectively communicate and promote this to colleagues and staff networks.
Participants who complete the programme successfully will receive a Certification of Completion in Mentoring Skills and be invited to support the future Mentoring Community of Practice.
Next steps
They will be hosting two optional drop in 'Q & A' sessions ahead of the application deadline to answer any questions you may have about the training programme. This will be attended by a training representative from Werkin and representatives from Sussex Health and Care and Sussex staff networks. You do not need to pre-register, it is an open drop-in session and anyone is welcome to join using the links below:
How to apply
They anticipate high levels of interest for this initiative so please only apply if you are serious about our vision for a Mentoring Community of Practice in Sussex.
Please take your time to complete the sections in the online application form  that ask about your experience, motives and reasons for applying as these will be used in the screening process if the programme is oversubscribed.
Deadline for applications : Wednesday 28 June, COP 17:00.
If you have any questions in the meantime, please contact sxicb.sussexcoachingnetwork@nhs.net,