Manor Royal Careers Fair – 20th Oct 2022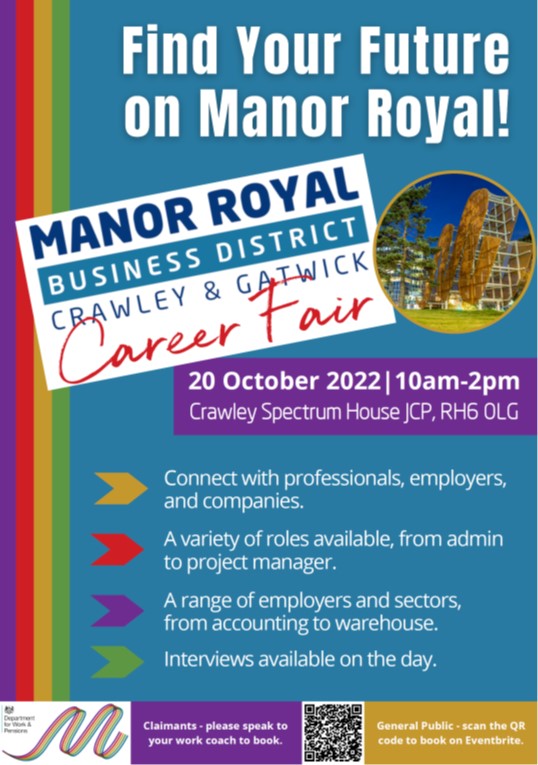 Gatwick Diamond Jobcentres are very pleased to announce the Manor Royal Careers fair.
Date: 20 October 2022
Time: from 10am -2pm.
Venue: Spectrum House Job Centre.
Over thirty companies have already confirmed attendance with further businesses making enquiries. There are job opportunities from entry to senior levels in multiple sectors. This is an outstanding opportunity  to find a job, find a better job or plan a career path.
Job centre colleagues will be available on the day to support attendees and answer questions about working and claiming Universal Credit.
There is a video link for more information: Manor Royal Career Fair 2022 – YouTube
Anyone interested in attending the event can sign up using the Eventbrite link below –  https://www.eventbrite.co.uk/e/manor-royal-career-fair-general-public-tickets-409934795007