New Community Groups and Volunteering Manager
Crawley Community Action are pleased to welcome Toby Shaw as us our new Community Groups and Volunteering Manager.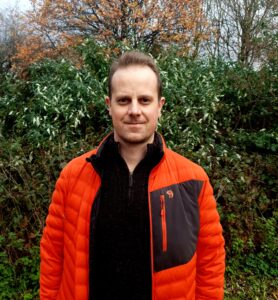 Toby brings with him extensive experience in community development as well as experience supporting voluntary and community groups. He is really committed to the town, having worked for seven years as a community development officer for Crawley Borough Council before going on to complete a Masters degree in social work. You may remember Toby from his time working in the town before and he has already begun to re-establish relationships with people working in Crawley's communities.  Toby has joined us from Surrey County Council where he developed significant knowledge about support and services for children and families.
He commented on his recent appointment:
"I was really excited to be offered the job and look forward to working as part of the team supporting local voluntary and community organisations."
Toby is going to lead our work on volunteering, including making sure that volunteers are able to play an a central role in ensuring Crawley's community groups are resilient and ready to meet the needs of the people they serve.  As part of this work Toby is going to be ensuring that our members are well supported with all aspects of volunteering.  This will include promoting best practice in volunteering and raising the profile of volunteering in the town.
Toby is also able to support groups to promote their volunteering opportunities as well as signposting potential volunteers. Due to the current restrictions, virtual consultations are available to groups and organisations .
Please contact Toby at toby.shaw@crawleycommunityaction.org or on 07719193285 to discuss the support that he is able to offer.