CIFN Invite- Workshop "Belonging in Crawley"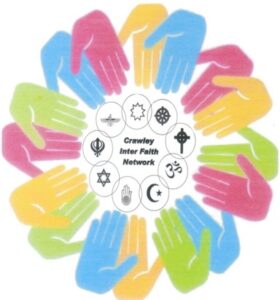 Belonging in Crawley is a project being run by Crawley Museum in partnership with CIFN and other Community Groups in Crawley.
Read more about it here – Belonging in Crawley info sheet
Come to the "Interactive Workshop" and talk about what represents belonging in Crawley to you.
Venue: Friary Hall, Haslett Avenue West, Crawley, RH10 1HR
Date:   Saturday 3rd September
Time:  2pm- 4pm
Please bring objects and photos for people to talk about if you want.
For more details please contact the Workshop Facilitator: Andrea Dumbrell: Andrea@crawleymuseums.org