4Sight Vision Support Offer Free 'Make a Will' Fundraiser
West Sussex charity 4Sight Vision Support will be running a Make a Will Fundraising Scheme this September. In conjunction with Kreston Reeves, who provide expert legal and financial services to families and charities, people are invited to have their Wills or Lasting Powers of Attorney written (or Wills only, amended) for free, in return for a donation.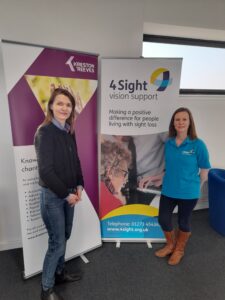 The scheme begins with a free session with an expert lawyer giving the group of participants the opportunity to talk and ask questions about –
different types of Wills,
Inheritance Tax,
Trusts in Wills,
Codicils
Lasting Powers of Attorney.
Later in the month any participants who wish to can then take part in the Make a Will Scheme itself.
For further details, call 01243 828555, email  fundraising@4sight.org.uk
or