Get Into Healthcare Sussex – The Prince's Trust and Paragon Skills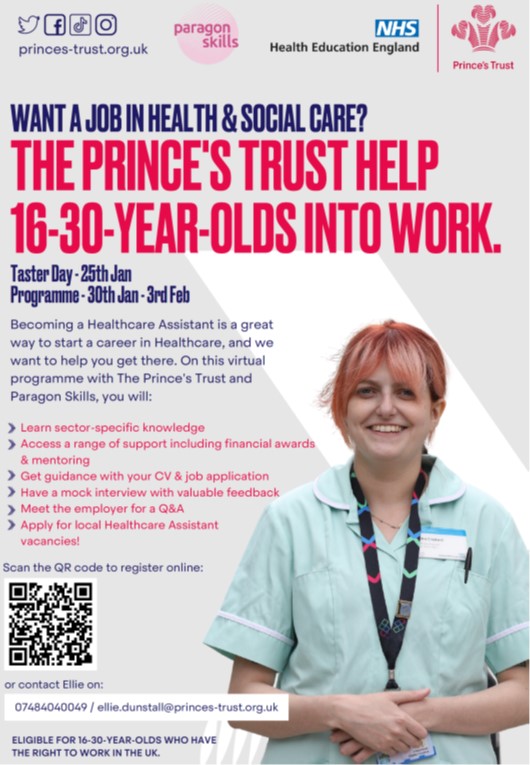 Want to start a career in Healthcare? Becoming a Healthcare Assistant is a fantastic place to start! The Prince's Trust has partnered with Paragon Skills and healthcare employers across Sussex to offer a 1-week virtual programme, designed to help you have the best chance in applying for local healthcare assistant vacancies.
Taster Day: 25th Jan 1-3pm on Microsoft Teams
Main Programme: 30th Jan – 3rd Feb, 10-4pm on Microsoft Teams
On this programme, you will:
Learn sector-specific knowledge
Access a range of support including financial awards & mentoring
Get guidance with your CV, job application & interview
Have a mock interview with valuable feedback
Meet the employer for a Q&A
Apply for HCA jobs near you!
You can register by contacting Ellie on 07484040049 / ellie.dunstall@princes-trust.org.uk.
You must be 18-30 and live in Sussex to register for this event.