West Sussex VCSE Mental Health Network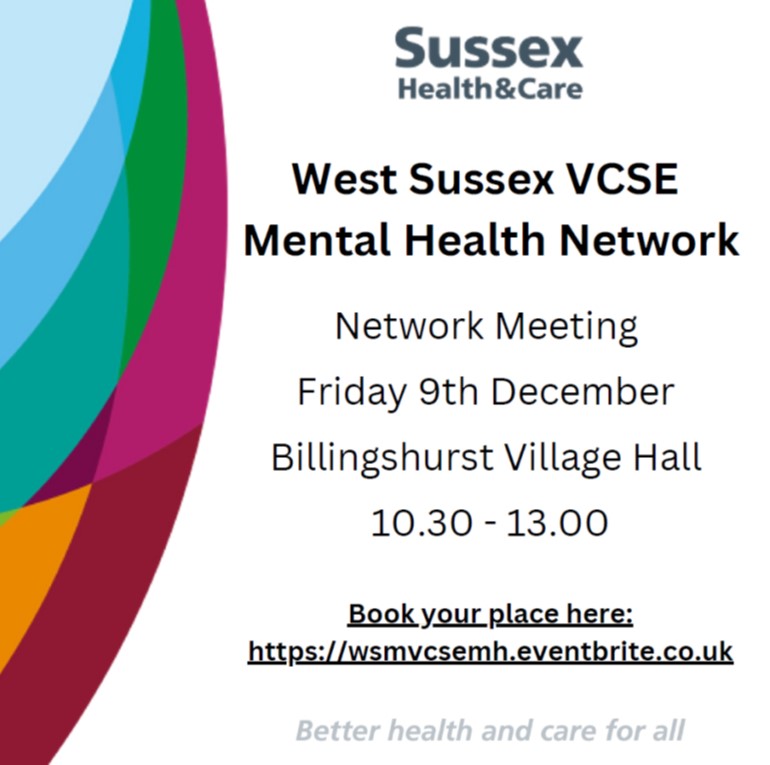 Are you a VCSE in West Sussex working with people with mental health issues? If so, Sussex- Health & Care are creating a new network just for you.
The network is being created to provide opportunities for organisations of all sizes and capacities to play a greater role in the future design and delivery of community mental health services across West Sussex. It is open to every organisation who deals with the mental health of people both directly and indirectly.
Book here – West Sussex VCSE Mental Health Network Meeting Tickets, Fri 9 Dec 2022 at 10:30 | Eventbrite