Volunteer Trustees
Recruiting Organisation: Headway Sussex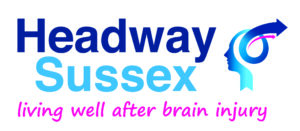 Headway Sussex is in search for new voluntary Trustees with experience in the following areas and will warmly welcome your enquiry:
Property or Development
HR & People Management
Digital and IT
Diversity and Inclusion
NHS and Adult Social Care
This very special charity supports people living with an acquired brain injury and their family carers. Established for 32 years they need to continue to grow to reach new town communities and help more people in West Sussex.
They would like to hear from people who are dynamic and can inject new ideas, particularly from women and others in LGBTQ and minority ethnic communities.
Can you bring a health, care or business perspective to decision-making? You may have lived experience of brain injury or be a carer or be from an under-represented background.
For an informal chat or for more information please call our Chair of Trustees, Michael Gaughan on 07796 140 963.
Read More:  Headway-Trustee – Information