Project Worker Brighton and Hove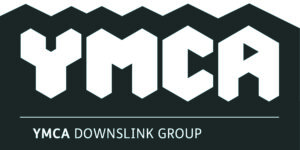 Recruiting Organisation: YMCA DownsLink Group
Working hours: 37.5 hours a week
Salary: £24,445 per annum
Contract: Permanent
Location: Lansworth House, Brighton
YMCA DownsLink Group is a charity working to transform the lives of vulnerable young people, working to prevent youth homelessness and provide a home to 763 young people every night. They reach a further 10,000 young people and their families through other key services, such as counselling, support and advice, mediation and youth work. This is challenging yet rewarding work that helps the young people they support to belong, contribute, and thrive.
The experienced and committed staff team adopt a trauma informed and psychologically informed approach to supporting young people to fulfil their aspirations and ambitions. They take an asset-based approach to actively encourage young people into education, employment and training. Overall, their service seeks to encourage and empower young people to move forward positively, and to learn and achieve the independent skills they need to live positive and fulfilling lives.
The Role:
Do you have a flair for supporting and inspiring young people to achieve their goals? Do you enjoy working in an exciting, fast-paced environment, have a sense of humour and the drive and determination to develop and deliver an outstanding service?
YMCA DownsLink Group is looking for a permanent, full-time (37.5 hours per week) Support/Project Worker to join their fantastic, supportive team at Lansworth House, one of their 24-hour supported accommodation services for young people between the ages of 16 and 25 in Brighton and Hove. You will support a caseload of young people or adults at risk, providing supported housing services and coaching them so they can articulate and achieve their aspirations and ambitions, and acquire the skills they need to live independent and fulfilling lives. You will also identify, map and encourage the growth of each resident assets, strengths and talents.
In addition, you will to coach young people to manage their occupancy agreement and adhere to house rules, in preparation for independent living and promote a credit culture, encouraging young people to keep up to date with all payments for rent. The post holders will report to the Deputy Project Manager and together they will develop this valuable service with residents and their partners from across the county. Be a part of this amazing adventure with them !!
This role is on a rolling rota – you will work 5 days in 7 days, consisting of onsite shifts between 8am and 10pm; Monday – Sunday (includes 2 out of 4 weekends worked).
Who You Are:
You will be passionate about supporting young people to lead in independent lives and ideally have some experience of working with a similar client group. The successful applicant will love being involved in the support and growth of young people and will be able to actively encourage residents into education, training and employment. You will be able to use your skills to ensure the progression of young people and have the will to learn about the key risks, challenges and opportunities for young people.
It is understood that there are great candidates who will not fit everything that have been described above, or who have important skills that have not been mentioned. If that is you, please do not hesitate to apply and tell them about yourself.
How to apply:
Please Click here to download the job pack & apply – https://careers.ymcadlg.org/job/263740 
If you would like any further information or an informal discussion about this post, please email sarah.morris@ymcadlg.org
Further information:
YMCA DownsLink Group welcomes applications from all sections of the community. They value diversity and promote inclusion, which they demonstrate through their activities, as well as in their policies and working practices. Reinforced by their culture and values, they seek to create an inspiring and inclusive place to work.
YMCA DLG requires all staff and volunteers to be committed to safeguarding and promoting the welfare of children, young people and vulnerable adults and to respond proactively to safeguarding concerns. Successful applicants are required to undertake an Enhanced Disclosure via the Disclosure and Barring Service (DBS).
For questions regarding this role or to request another application format: please email at recruitment@ymcadlg.org
Closing date:  2 May 2022
Interview Date: 9 May 2022