Head of Operations – East Sussex
Recruiting Organisation: YMCA DownsLink Group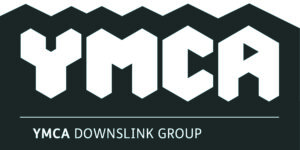 Working hours: Full Time
Salary: £55,085 per annum
Contract: Permanent
Location: Eastbourne, East Sussex
YMCA DownsLink Group are looking for a permanent, full-time Head of Operations for East Sussex. The Head of Operations is a key member of the Senior Management Team and provides visible, inspiring and engaging leadership and direction within YMCA DownsLink Group (DLG). The postholder is accountable for the implementation of the YMCA DLG strategy across East Sussex, providing strategic and operational leadership to a range of housing and community services. The role leads a diverse team who provide high-quality, safe, welcoming, and secure supported housing for young people at risk, utilising expertise from specialist teams within YMCA DLG, as well as developing strong local partnerships, proactively identifying new leads and business opportunities.
You will lead YMCA DLG's supported accommodation services for young people at risk in East Sussex which include: 24 hour staffed services at Hastings Foyer, Eastbourne Foyer, McKendrick House in Eastbourne and Grove House in Hailsham, and transitional housing across East Sussex, move on housing with low levels of support. They also run 'More than a room' holistic support package to actively encourage all their residents into education, training or employment. In total, this role is responsible for 254 units. You will be accountable for the delivery of high-quality services that meet the contractual requirements of our commissioners and the regulators, are in line with the ethos and values, and deliver on YMCA DLG operational standards.
You will work closely with the central Safeguarding Team to ensure consistent standards of safeguarding and Trauma Informed Practice are delivered, ensuring teams observe safeguarding procedures and keep themselves and residents safe by respecting professional boundaries.
They do expect the postholder to be on-site (at one of our properties in Eastbourne or Hastings in East Sussex) at least three days a week. You will appreciate the importance of visibility in a senior role such as this. They allow flexible working, and your hours can be achieved in line with meeting the requirements of the role.
Who You Are
They are looking for an outstanding applicant who is enthusiastic about helping to transform lives. You will have significant experience leading housing management / supported housing / children's or mental health services, with a track record of achievement. You will also have proven experience in managing consistent standards in safeguarding, child protection, and a sound knowledge of issues affecting vulnerable children and young people such as sexual & criminal exploitation, gangs, radicalisation, learning disability and cognitive impairment, homelessness, mental health, trauma and attachment, substance misuse, domestic violence, trafficking, and modern slavery.
The post holder does not need to share the Christian faith basis of the organisation but should be sympathetic and open to the values that are connected to religious faith and humanist thinking. The role will support the development of the organisation's culture, part of which reflects the founding values of the YMCA movement.
They know that there are great candidates who will not fit everything they have described above, or who have important skills they have not mentioned. If that is you, please do not hesitate to apply and tell them about yourself.
You can Apply here – https://careers.ymcadlg.org/job/262938
Job Application pack – Applicant pack – Head of operations
If you would like an informal discussion about this post, please contact julie.myers@ymcadlg.org
YMCA DownsLink Group welcomes applications from all sections of the community. They value diversity and promote inclusion, which they demonstrate through their activities, as well as in their policies and working practices. Reinforced by their culture and values, they seek to create an inspiring and inclusive place to work.
YMCA DLG requires all staff and volunteers to be committed to safeguarding and promoting the welfare of children, young people and vulnerable adults and to respond proactively to safeguarding concerns. Successful applicants are required to undertake an Enhanced Disclosure via the Disclosure and Barring Service (DBS).
For questions regarding this role or to request another application format: please email at recruitment@ymcadlg.org
Closing Date – 3 May 2022
Interview Date – 10 May 2022