Drama Therapist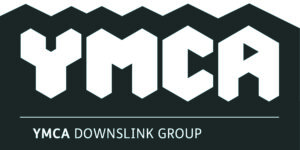 Recruiting Organisation: YMCA DownsLink Group
Working hours: 30 hours a week
Salary: £30,210 per annum
Contract: Permanent
Location: Hove, East Sussex
YMCA DownsLink Group is a charity working to transform the lives of vulnerable young people, working to prevent youth homelessness and provide a home to 763 young people every night. They reach a further 10,000 young people and their families through our other key services, such as counselling, support and advice, mediation and youth work. This is challenging yet rewarding work that helps the young people they support to belong, contribute, and thrive.
The Wellbeing Service is a collaboration between YMCA DLG, Sussex Partnership Foundation Trust and Southdown. As part of the Children & Young People's (CYP) Wellbeing Service, YMCA DLG offer a range of short-term interventions tailored to young people's presenting needs and age.
The Role:
YMCA DownsLink Group is looking for a permanent, part-time (30 hours per week) Drama Therapist to join their experienced and enthusiastic counselling team working within the CYP Wellbeing Service. The post-holder will work closely with the Wellbeing Team Manager and wider team to ensure that the service delivery is high quality.
You will carry out individual mental health assessments with children and young people (aged 4 – 24) in local settings and support triage to the relevant treatment option.
You will also carry out individual drama-therapy with children and young people in local settings or online and deliver group drama-therapy sessions with young people.
In addition, you will support parents / adult caregivers in their understanding of the referral and treatment process, as appropriate, in a professional and compassionate manor.
Your expected working pattern will include Monday, Tuesday evening until 8pm with flexibility on other days. They expect your working pattern will expand to include Saturday working after six months. This will be a face-to-face role based in Brighton & Hove.
Who You Are:
They are looking for a Drama Therapist who has a BADth accredited Masters in Dramatherapy / Drama and Movement Therapy.
You will have full BADth membership, be registered with HCPC and have evidence of ongoing, post-qualifying CPD.
The successful applicant will have excellent motivational skills relevant to children, young people and families with complex needs and be able to work competently and ethically on a time limited basis.
You will have a working knowledge of mental health issues affecting children and young people and of statutory services working with young people and families.
In addition, you will have experience in individual dramatherapy with children and young people to include working with complexity and risk issues, along with safeguarding knowledge and commitment to Trauma-Informed practice.
Great candidates may not fit everything that have been described above, or who have important skills that have not been mentioned. If that is you, please do not hesitate to apply and tell them about yourself.
As part of their commitment to being a Trauma-Informed Organisation, all frontline staff have access to regular group Reflective Practice Supervision and for therapeutic roles, they offer clinical supervision.
How to Apply:
You can apply via website link here.
Please download a job pack from the same page for more information about other benefits offered.
If you would like an informal discussion about this post, please contact: conrad.foote@ymcadlg.org
Please note this is a rolling advert; applications will be reviewed regularly and interviews arranged on a rolling basis.
YMCA DownsLink Group welcomes applications from all sections of the community. They value diversity and promote inclusion, which they demonstrate through their activities, as well as in their policies and working practices. Reinforced by their culture and values, they seek to create an inspiring and inclusive place to work.
YMCA DLG requires all staff and volunteers to be committed to safeguarding and promoting the welfare of children, young people and vulnerable adults and to respond proactively to safeguarding concerns. Successful applicants are required to undertake an Enhanced Disclosure via the Disclosure and Barring Service (DBS).
For questions regarding this role or to request another application format: please email at recruitment@ymcadlg.org
Closing Date: 19 May 2022