Clinical Lead Manager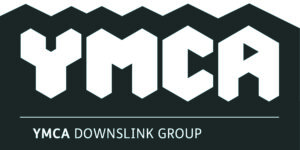 Recruiting Organisation: YMCA DownsLink Group
Working hours: 22.5 hours a week
Salary: £46,200 per annum pro rata
Contract: Permanent
Location: Hove, East Sussex
YMCA DownsLink Group is a charity working to transform the lives of vulnerable young people, working to prevent youth homelessness and provide a home to 763 young people every night. They reach a further 10,000 young people and their families through our other key services, such as counselling, support and advice, mediation and youth work. This is challenging yet rewarding work that helps the young people they support to belong, contribute, and thrive.
The Role:
They are looking for a permanent, part-time (22.5 hours per week) Clinical Lead Manager. This crucial role will provide clinical leadership to school counsellors and hold a cross-service brief to provide support to the small, dedicated group of clinical supervisors who provide clinical and reflective practice supervision. Clinical leads work closely with the Head of Clinical Development to develop and implement service wide standards framework and ensure clinical safety and excellence.
The post-holder will provide dynamic leadership, motivating and inspiring Dialogue's clinical and operational staff to deliver the best therapeutic experience for children and young people.
You will participate as a senior clinician in the development of a high quality, responsive and accessible service for clients, their carers and families.
This will include advising both service and professional management on those aspects of the service where psychological and/or organisational matters need addressing.
There is scope for you to undertake practice within the service to maintain your own clinical proficiency.
Your expected working pattern will be flexible but working on Wednesdays will be required. This role is hybrid and involves a combination of working on site and from home. There will be some expectation of attending meetings at Reed House occasionally.
Who You Are:
YMCA Dialogue are looking for a unique individual to join the clinical team who has a passion for delivering high quality children and young people's mental health and emotional wellbeing services. You will need to have either doctoral level training in applied psychology (or its equivalent for those trained prior to 1996 or outside the UK), approved by and professionally registered with the HCPC or post-graduate level training, with further experience and/or training in a recognised psychological therapy, leading to a recognised professional accreditation. They are looking for a candidate that has vision and a flare for service development, as well as an eye for detail. Ideal candidate shall has significant experience as a mental health professional, including substantial expert clinical knowledge, personal and professional authority and experience of managing services and developing people, ideally within mental health or primary care services.
Great candidates may not fit everything that have been described above, or who have important skills that have not been mentioned. If that is you, please do not hesitate to apply and tell them about yourself.
How to Apply:
You can apply via website link here.
Please download a job pack from the same page for more information about other benefits offered. You can download it here – Clinical Lead Manager – Job Profile
If you would like an informal discussion about this post, please contact: cat.pritchard@ymcadlg.org
YMCA DownsLink Group welcomes applications from all sections of the community. They value diversity and promote inclusion, which they demonstrate through their activities, as well as in their policies and working practices. Reinforced by their culture and values, they seek to create an inspiring and inclusive place to work.
YMCA DLG requires all staff and volunteers to be committed to safeguarding and promoting the welfare of children, young people and vulnerable adults and to respond proactively to safeguarding concerns. Successful applicants are required to undertake an Enhanced Disclosure via the Disclosure and Barring Service (DBS).
For questions regarding this role or to request another application format: please email at recruitment@ymcadlg.org
Closing Date: 19 May 2022