'An Introduction to Neurodiversity' Training on Mon, 4 Oct 2021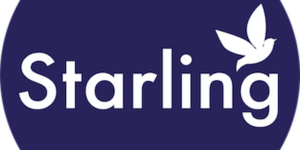 Get to grips with the basics of the term 'neurodiversity' in 2.5hr online training via Zoom. Perfect for organisations and professionals wanting to become more neuro-inclusive and support neuro-divergent individuals through their work.
Neurodiversity is a term that refers to the diversity of human minds. It is estimated that between 1 in 4 and 1 in 7 people are neuro-divergent in the UK. Neuro-divergent refers to an individual whose brain functions significantly differently to what society deems as 'normal.'
The training will cover:
– Definitions: neurodiversity, neuro-diverse, neurotypical/neuro-normative, neurodivergence, neuro-divergent – what do these words mean and when/how do you use them?
– Approaches to neuro-inclusivity: the senses/sensitivities, executive functioning and communication methods.
– Harnessing neuro-divergent super skills: building awareness, acceptance and celebration of neurodiversity in your work/workplace.
– Useful resources: further reading, organisations and individuals celebrating neurodiversity, and future training opportunities.
Please visit eventbrite page to take a look at costings and to book onto the training:
https://www.eventbrite.co.uk/o/starling-32697512547
Starling is a registered charity based in the North West of England working to increase knowledge, understanding and acceptance of neurodiversity in the UK. They are reaching out as have just started to offer a brand new online training for professionals working in the VSE sector; 'An Introduction to Neurodiversity.'
If you would like to hear more about the training or the organisation, please feel free to send an email and they will get back to you to arrange a phone call.
Contact Person: Maya Dew
Email ID: hello@starlingcio.org.uk