Paid workshop to explore how wound care could be provided across Sussex in the future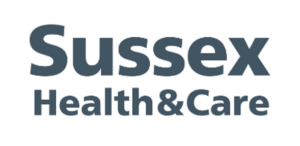 NHS Sussex is looking to change how long-term limb wounds are cared for close to home. The new proposed way of providing the service would help people's wounds – especially leg wounds – heal more quickly than under existing services. This work has also taken account of the current service offer, and would improve the process, make the service consistent, and improve patient outcomes. It would also reduce the number of times patients need to be seen, freeing up valuable time for staff and services.
They would like to hear from people who have used NHS services for wound care, and those who have cared for someone who has needed care for a wound. They would also like to hear from people who may be impacted by any changes proposed including:
those living in rural areas
people from areas of deprivation
older people
minority ethnic communities
people with an interest in improving health outcomes for people in Sussex
There will be a range of ways to get involved including through a survey, a broad workshop in December and a series of workshops looking at themes including travel and transport in the new year.
When: Thursday 14th December 2023
Time: 5pm to 7pm
Where: online via Teams
They would like to extend an invitation for you to share any experiences of wound care (where applicable), hear about the proposed changes and discuss possible benefits and disadvantages to the proposed changes.
They will be offering each participant £20 Love to Shop voucher for their time and input.
To sign up please complete the registration form: https://yoursaysussexhealthandcare.uk.engagementhq.com/embeds/projects/29113/survey-tools/30796
If you have any questions please feel free to contact Antonia.bennett1@nhs.net