'Lookout' by Creative Crawley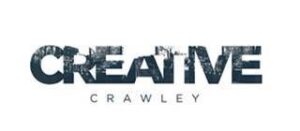 Creative Crawley likes to invite you to a project called Lookout that they are presenting in partnership with Seymour Primary School in Broadfield.  It's culminating now in a series of one to one performance encounters and a public mural funded by Crawley Town Centre BID and Arts Council England and supported by Crawley Borough Council as part of the 75th anniversary programme.
They would like to invite you to book your free ticket for the show on Thurs 28th – Sat 30th April. Why not take half an hour out of your day which could change the way you look at the future of your home town?
Performances are at 12.45pm, 1.30pm, 2.15pm, 4.30pm, 5.15pm and 6pm on each day. You can book here.
If you can't make the show (or even if you can) you can also come to the Lookout Gathering  which is a public meeting at Crawley Library on 3rd May. Because by its nature Lookout is a private and fleeting experience for audience members, they have decided to host a more public meeting alongside the performance itself, to bring together the performers and a range of audience members and stakeholders to reflect on some of the ideas raised by the show. This meeting will be a friendly and informal space in which the children involved can share their experiences of the show and answer questions from attendees and where civic leaders and other audience members who attended the show might have a chance to respond to the children's visions of the future.
They see this as an opportunity to potentially channel some of the hope and idealism of the children's work into possible actions and outcomes that could benefit the whole town. It takes place on Tues 3rd May at 1.30pm.
You can book your ticket here.
They will also be launching a permanent mural in Crawley Library as part of the project at this event too.