Loneliness Awareness Week & Community Sessional Update
Next week, is 'Loneliness Awareness Week' and in support of this week, the Crawley Town Community Foundation will be hosting extra events or special sessions, throughout the week.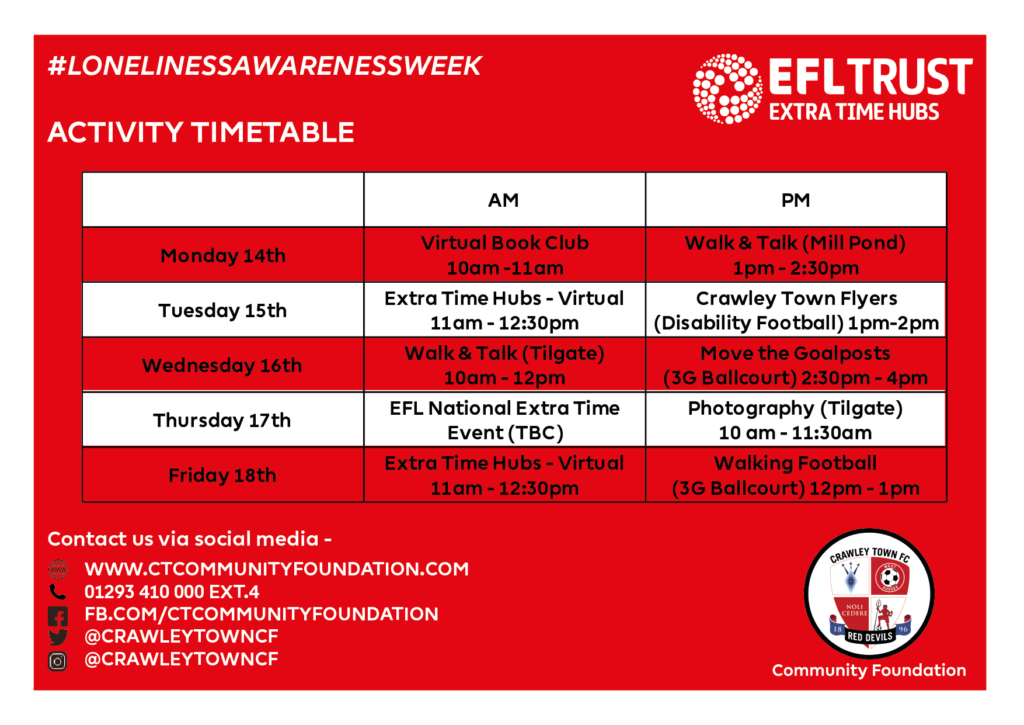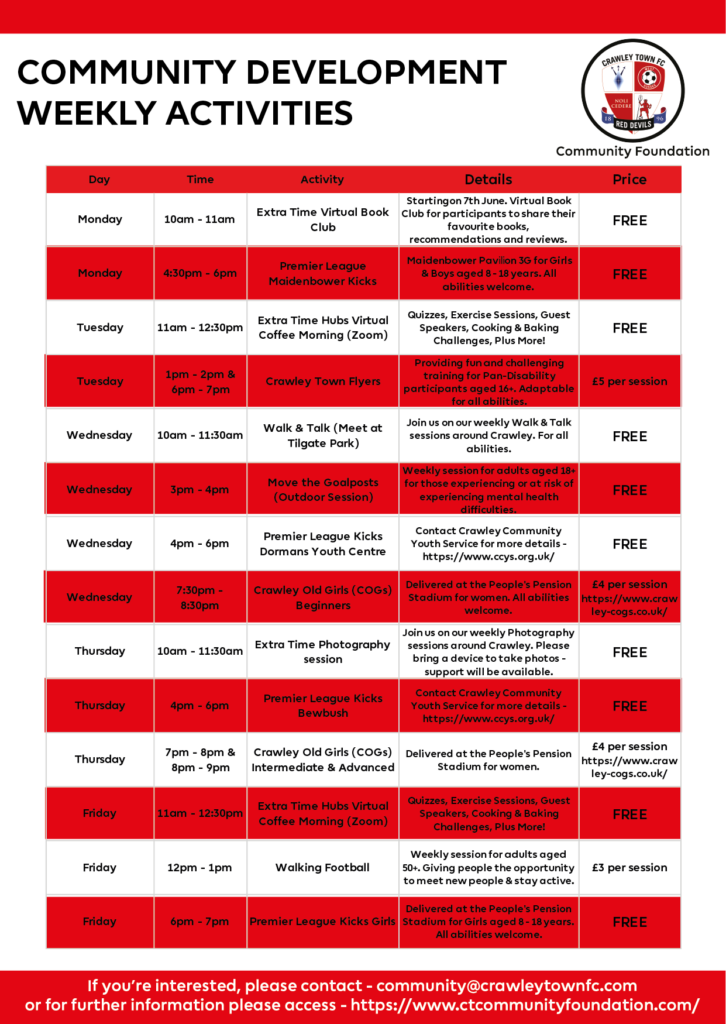 Interested participants to sign up by completing this form – https://forms.gle/adQVAQyL8CcG6x2x5
CTFC have been supporting The Change Foundation in the promotion of their brand new course, 'ON PAR'. This session commencing on the 1st July, is a Weekly Golf & Employability session for those aged 18 – 25 years old.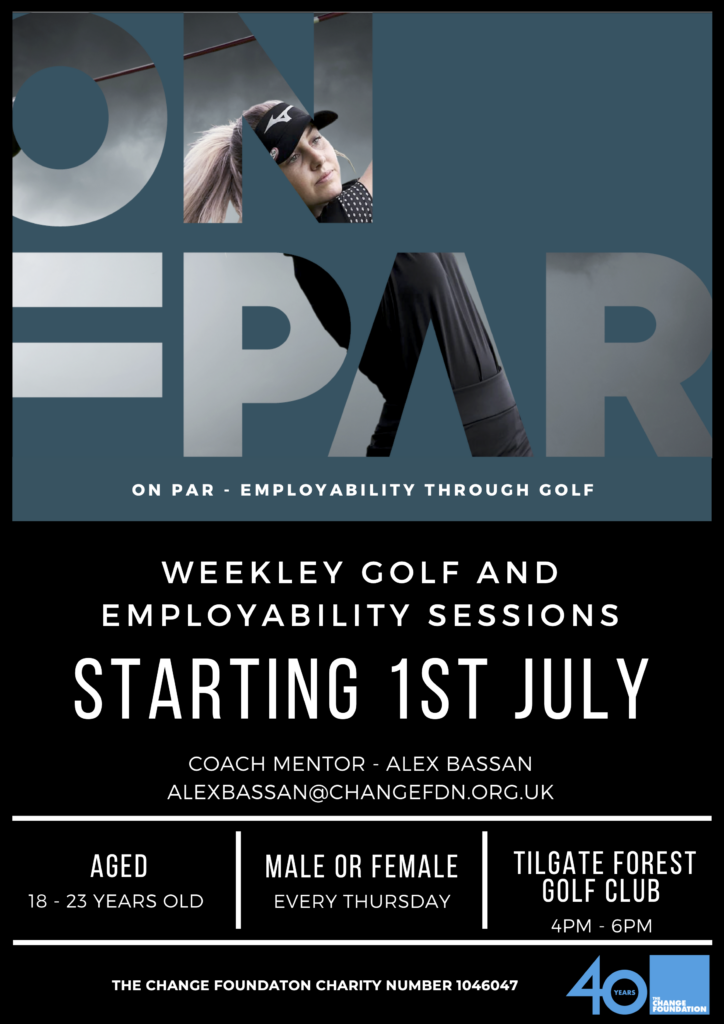 Anyone interested in this new golf session, please email the coach/mentor Alex Bassan  – alexbassan@changefdn.org.uk