Covid-19 vaccination program – West Sussex update
People start to be invited for their COVID booster
This week (week ending 23rd Sept)  invites have started to go out to people for their COVID booster vaccine. Initially people aged 80 and over will be invited, but over the coming weeks people in all the eligible groups will be offered the autumn booster.
This includes people aged over 50, those aged 16 to 49 years with underlying health conditions that put them at higher risk of severe COVID-19, adult carers, and adult household contacts of immunosuppressed individuals.
Care home visits have also started this week, with GP practice teams and GP Federations visiting care homes to provide their residents and staff with a booster vaccine. It is important to note that people can only receive the booster vaccine six months after their second dose.
People will get a call or text from their local GP led site to get the jab, or will be invited to use the National Booking Service website or call 119 and vaccines will offered at existing vaccination sites including pharmacies, hospital hubs, GP practices and vaccine centres.
Read more about our plans for the booster program.
School visits now underway to offer to 12 – 15 year olds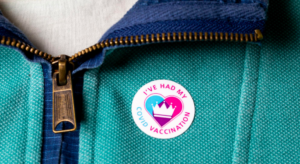 This week visits have started to schools to offer children aged 12 to 15 a COVID vaccine.
Parental, guardian or carer consent is being sought by vaccination healthcare staff prior to their visits in line with existing school vaccination programs.
Every parent, carer or guardian is being written to with the arrangements for their child's school and a link to the consent system. These letters will be shared over the next six weeks as the visits are arranged with schools.
Children with parental consent in place will then be offered a vaccine on the day of visit to the school.
Read more about these vaccinations, and FAQs for 12 to 15 year olds