Bereavement Workshops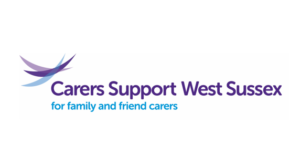 One of the certainties in life is that we will all experience the loss of those close to us at some point. However, having this knowledge still does not prepare us for the complexity of the feelings we will experience when the time comes. The depth and breadth of the emotions felt will be different for everyone, no one can predict the intensity
Carers Support West Sussex (CSWS) completely understand that everyone will experience their own unique journey in coping with loss. At the same time, they believe that connecting with others in a similar situation will provide you with a sense of support and a means of developing your own coping strategy. To help you connect with others and to support during this time, Carers Support is hosting a series of early bereavement workshops, for carers who have been bereaved within the last six to nine months.
This opportunity to attend these 2-part workshops, will allow bereaved carers to connect with others in a similar situation and gain some tools to support them through their grief.
Next cohort of online workshops are:
Thurs 13 and 27 January 2022 2-4pm
Tues 15 Feb and Tues 1 March 2022 2-4pm
Weds 17 and 30 March 2022 7-9pm
These workshops are specifically for family & friend carers who have been bereaved within the past 6-9months.
Tuition & Guidance for using Zoom can be provided prior to the start of the workshops.
Feedback recently received
Having a safe confidential environment to speak to others going through the same experience allows you to be totally open and honest. I know I am not always open and honest with family and friends as I don't want them worrying about me.
This course helps you think and your able to compare notes with people who are also suffering from bereavement
The bereavement workshop was very helpful. I felt so supported by the friendly and experienced carer supporters. Being able to share bereavement feelings with others and find one is not alone in feeling a certain way was reassuring.
Please check the website for additional information and booking instructions https://www.carerssupport.org.uk/bereavement-workshops
Or telephone: 0300 028-8888 / Email: info@carerssupport.org.uk